Treatment
All patients, including children are seen privately, using an independent fee system based upon set charges for each item of treatment carried out. Children under three years of age are seen free of charge for any treatment.
A price list is available from our receptionist at the practice. You can also view our current adult price list and children's pricelist on the relevant pages of this website.
We provide general dentistry for the entire family. We cover all forms of Preventive dentistry, including: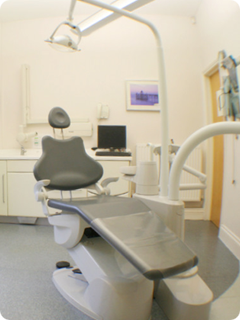 Routine examinations
Scaling and Polishing
Oral Hygiene Instruction,
Treatment of chronic periodontal disease
Fissure sealant restorations to prevent decay
Restorative dentistry, including:
'white' fillings
'silver' fillings
crowns
bridges
veneers
cosmetic treatments, including bleaching in certain instances
Root canal treatment
Prosthetic Dentistry, including:
Acrylic dentures
Chrome Cobalt [ metal] dentures
Valplast [ flexible ] dentures
Sports gumshields
Appliances to prevent grinding of teeth at night
Oral Surgery, including:
Routine extractions
Orthodontic extractions
Removal of retained roots
Emergency treatments, including:
Pain Relief
Provision of temporary dressings
Prescriptions
Re-cementation of crowns and bridges
Adjustment of appliances
We are also happy to provide a second opinion with regard to treatment options that you may have received elsewhere.