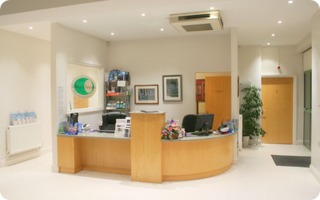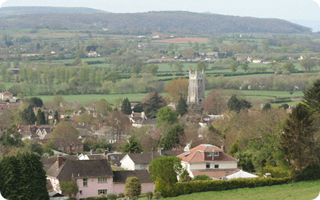 Wrington Dental Centre is a two-surgery private dental practice situated in the village of Wrington, North Somerset.
The village sits in the beautiful Yeo Valley at northern edge of the Mendips. It is approximately 3 miles South-East of Bristol Airport.
Wrington Dental Centre was established by John O'Brien, and opened in January 1995 at premises on Station Road, Wrington. In August 1998 the practice expanded as a second surgery was opened.
In December 2005 the practice moved to its current premises in Westward Court. The surgeries and decontamination room were replaced and updated in the summer of 2018.
Read more about our practice.
CORONAVIRUS [COVID 19] - updated 1st September 2020
We are delighted to announce that we have obtained all necessary PPE, and can carry out all the treatments that we were able to provide before the current pandemic situation.
HOWEVER, DENTAL CARE SERVICES SHOULD STILL NOT BE DELIVERED TO THOSE WITH POTENTIAL COVID-19 SYMPTOMS (OR THOSE IN THEIR HOUSEHOLDS), IN LOCAL DENTAL PRACTICES.
All patients will be triaged regarding their current Covid-19 symptoms before their appointment, and if they are showing symptoms, or live with someone with symptoms and are themselves isolating, or have been contacted by Track and Trace regarding close contact, treatment will be declined.
We are complying with the governments guidelines with respect to social distancing, so will be contacting patients by phone to arrange appointments
PLEASE DO NOT ATTEND THE PRACTICE IN PERSON UNLESS YOU HAVE A PRE-ARRANGED APPOINTMENT. CONTACT SHOULD BE BY PHONE TO ORGANISE APPOINTMENTS, OR ORDER ITEMS TO BE PURCHASED.
Thank you for your understanding with regard to this important cross-infection prevention measure. Please follow this website as it will updated frequently, as soon as more information becomes available.
Please click the "Practice Re-opening" link at the top of this page for important information regarding the Pratice, and the services we will be offering over the coming months.