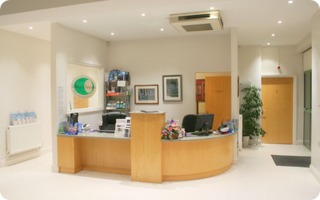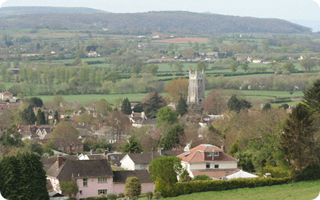 Wrington Dental Centre is a two-surgery private dental practice situated in the village of Wrington, North Somerset.
The village sits in the beautiful Yeo Valley at northern edge of the Mendips. It is approximately 3 miles South-East of Bristol Airport.
Wrington Dental Centre was established by John O'Brien, and opened in January 1995 at premises on Station Road, Wrington. In August 1998 the practice expanded as a second surgery was opened.
In December 2005 the practice moved to its current premises in Westward Court. The surgeries and decontamination room were replaced and updated in the summer of 2018.
Read more about our practice.
CORONAVIRUS [COVID 19]
WE ARE NOW FOLLOWING THE GUIDANCE ISSUED BY THE BRITISH DENTAL ASSOCIATION ON SUNDAY 22ND MARCH 2020 AT 11.00AM:
NO FURTHER ROUTINE DENTAL CARE SHOULD BE PROVIDED BY DENTAL PRACTICES TO TRY TO PREVENT FURTHER SPREAD OF THE COVID [19] VIRUS.
ANY PATIENT OF WRINGTON DENTAL CENTRE THAT HAS AN APPOINTMENT BOOKED WITH THE PRACTICE OVER THE NEXT FEW WEEKS WILL BE CONTACTED BY OUR STAFF IN DUE COURSE, IN ORDER TO CANCEL THAT APPOINTMENT.
NO FURTHER APPOINMTMENTS FOR ROUTINE CARE WILL BE MADE - WE WILL KEEP A LIST OF THOSE APPOINTMENTS CANCELLED, AND WILL CONTACT THOSE PATIENTS TO RE-ARRANGE THEIR TREATMENT ONCE THE CURRENT CRISIS IS OVER, AND WE ARE ABLE TO RETURN TO PROVIDING ROUTINE CARE.
DENTAL CARE SERVICES SHOULD NOT BE DELIVERED TO THOSE WITH POTENTIAL
COVID-19 SYMPTOMS, OR THOSE IN THEIR HOUSEHOLDS, IN LOCAL DENTAL PRACTICES.
TREATMENT WILL BE PROVIDED IN CASE OF EMERGENCY TO ALLEVIATE PAIN. PLEASE RING THE PRACTICE AND EITHER SPEAK TO OUR STAFF, OR LEAVE A MESSAGE. A TELEPHONE TRIAGE SYSTEM WILL OPERATE AND, IF TREATMENT IS REQUIRED, ARRANGEMENTS CAN BE MADE BETWEEN THE DENTIST/STAFF AND THAT PATIENT TO PROVIDE PAIN RELIEF. THIS TELEPHONE ADVICE SERVICE WILL BE AVAILABLE BETWEEN 8.30am AND 2.00pm FROM MONDAY TO FRIDAY. MESSAGES CAN BE LEFT ON THE ANSWERHONE AT OTHER TIMES. IF THE EMERGENCY IS IN THE EVENING, WEEKEND OR BANK HOLIDAY, PLEASE REFER TO THE "EMERGENCY TREATMENT" PAGE OF THIS WEBSITE. [Updated 25/03/2020]
UPDATE 24/03/2020 - NEW "LOCKDOWN MEASURES" INTRODUCED BY BORIS JOHNSON AT 8.30PM MONDAY 23/03/2020
DO NOT ATTEND THE PRACTICE IN PERSON - THE STAFF HAVE BEEN INSTRUCTED NOT TO OPEN THE DOORS TO ANYONE WHILST THEY ARE TRIAGING CALLS. THE ONLY WAY YOU CAN CONTACT THE PRACTICE IS BY PHONE. WE ARE NOT OPEN TO SELL TOOTHBRUSHES, MOUTHWASH ETC.
PLEASE DO NOT WASTE THE STAFF'S TIME BY RINGING FOR TRIVIAL MATTERS - WE WILL CANCEL ANY APPOINTMENTS YOU HAVE OVER THE NEXT THREE WEEKS. YOU WILL NOT BE CHARGED FOR "MISSING" ANY APPOINTMENT IN THAT TIME.
WE DO NOT KNOW WHEN THE CURRENT MEASURES WILL END, SO PLEASE DO NOT RING TO ASK THE STAFF. PLEASE LET THEM CONCENTRATE ON THE MORE IMPORTANT MATTERS OF TRIAGING URGENT CASES OF PAIN.
THESE MEASURES WILL LAST FOR AT LEAST THREE WEEKS, POSSIBLY LONGER. IF YOUR APPOINTMENT IS IN 4-5 WEEKS TIME, OR FURTHER INTO THE FUTURE, WE WILL CONTACT YOU IN DUE COURSE - PLEASE ACCEPT THE FACT THAT OUR STAFF WILL BE DEALING WITH THE UPCOMING DAYS AND 2-3 WEEKS AS A PRIORITY
IF YOU HAVE SYMPTOMS OF A COUGH, FEVER AND/OR SHORTNESS OF BREATH, OR A FAMILY MEMBER IN YOUR HOUSEHOLD DOES, AND YOU ARE SELF ISOLATING, WE ARE UNABLE TO SEE YOU, EVEN IN THE CASE OF PAIN OR OTHER DENTAL EMERGENCY. IN THIS INSTANCE, TO PROTECT YOURSELF AND OTHERS, PLEASE CALL NHS 111, INFORM THEM REGARDING YOUR COVID [19] STATUS i.e. YOU HAVE SYMPTOMS, A FAMILY MEMBER DOES, YOU ARE IN SELF- ISOLATION, AND EXPLAIN THE NATURE OF YOUR DENTAL PROBLEM. THEY WILL BE ABLE TO ADVISE YOU OF WHO TO SPEAK TO, OR WHERE YOU CAN BE SEEN.
Thank you for your understanding with regard to this important cross-infection prevention measure. Please follow this webpage as it will updated frequently, as soon as more information becomes available.