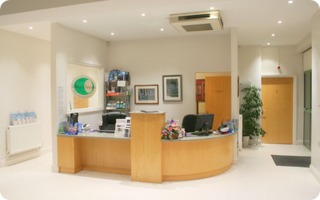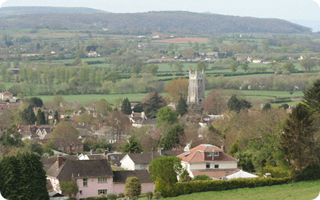 Wrington Dental Centre is a two-surgery private dental practice situated in the village of Wrington, North Somerset.
The village sits in the beautiful Yeo Valley at northern edge of the Mendips. It is approximately 3 miles South-East of Bristol Airport.
Wrington Dental Centre was established by John O'Brien, and opened in January 1995 at premises on Station Road, Wrington. In August 1998 the practice expanded as a second surgery was opened.
In December 2005 the practice moved to its current premises in Westward Court. The surgeries and decontamination room were replaced and updated in the summer of 2018.
Read more about our practice.
CORONAVIRUS [COVID 19] - updated 22/5/2020
WE ARE NOW FOLLOWING THE GUIDANCE ISSUED BY THE BRITISH DENTAL ASSOCIATION AND NHS ENGLAND ON WEDNESDAY 25TH MARCH 2020:
NO FURTHER ROUTINE DENTAL CARE SHOULD BE PROVIDED BY DENTAL PRACTICES TO TRY TO PREVENT FURTHER SPREAD OF THE COVID [19] VIRUS.
At present we are awaiting decisions nationally to determine when it is safe for staff and patients to return to dentIstry in a practice setting. We do not yet have a definite date for this, and are not certain as to what types of treatment we will be able to provide at the time, and under what conditions.
FOR THIS REASON, WE HAVE MADE THE DIFFICULT DECISION TO CANCEL ALL APPOINTMENTS AT WRINGTON DENTAL CENTRE FOR THE MONTHS OF JUNE, JULY AND AUGUST 2020.
We anticipate that we will be open again long before September, but on re-opening, our priority will be to treat those patients who have experienced pain or problems during our closure. The next priority will be those patients who had outstanding treatment planned when we closed. Once we have managed those cases, we will return to routine dentistry
NO FURTHER APPOINTMENTS FOR ROUTINE CARE WILL BE MADE - WE WILL KEEP A LIST OF THOSE APPOINTMENTS CANCELLED, AND WILL CONTACT THOSE PATIENTS TO RE-ARRANGE THEIR TREATMENT ONCE THE CURRENT CRISIS IS OVER, AND WE ARE ABLE TO RETURN TO PROVIDING ROUTINE CARE.
NB. DENTAL CARE SERVICES SHOULD NOT BE DELIVERED TO THOSE WITH POTENTIAL
COVID-19 SYMPTOMS, OR THOSE IN THEIR HOUSEHOLDS, IN LOCAL DENTAL PRACTICES.
THE GUIDELINES STATE:
All routine, non-urgent dental care should be stopped and deferred until otherwise advised.
All practices should establish (independently or by collaboration with others) a remote urgent care service, providing telephone triage for their patients with urgent needs during usual working hours, and whenever possible treating with advice, analgesia and antimicrobial means where appropriate.
If the patient's condition cannot be managed by these means, then they will need to be referred to their local urgent dental care system.
WE HAVE NOW SET-UP OUR REMOTE URGENT CARE ADVICE SERVICE AT WRINGTON DENTAL CENTRE.
THE LOCAL URGENT CARE SYSTEM FOR TREATMENT IS BEING ESTABLISED AT PRESENT, AND THIS WEBSITE WILL BE UPDATED AS SOON AS MORE INFORMATION BECOMES AVAILABLE.
THEREFORE IN CASES OF SEVERE PAIN OR OTHER URGENT DENTAL EMERGENCY, PLEASE RING OUR NORMAL PRACTICE NUMBER [01934 863363]
YOU WILL GET THROUGH TO AN ANSWER-PHONE MESSAGE GIVING CONTACT DETAILS FOR LISA HOUSE AND JOHN O'BRIEN. THEY ARE AVAILABLE BETWEEN 9AM AND 5PM FROM MONDAYS TO FRIDAYS TO OFFER ADVICE, BUT NO TREATMENT CAN BE GIVEN. THEY CAN ADVISE YOU ACCORDINGLY. IF YOUR EMERGENCY IS OUTSIDE THESE HOURS, PLEASE REFER TO OUR EMERGENCY PAGE ON THIS WEBSITE.
DO NOT ATTEND THE PRACTICE IN PERSON - THE PRACTICE WILL NOT BE STAFFED UNTIL FURTHER NOTICE. WE ARE NOT OPEN TO SELL TOOTHBRUSHES, MOUTHWASH ETC.
WE DO NOT KNOW WHEN THE CURRENT MEASURES WILL END, SO PLEASE DO NOT LEAVE MESSAGES ASKING US THIS. AS SOON AS WE CAN GIVE NEW INFORMATION, IT WILL BE ON THIS WEBSITE.
Thank you for your understanding with regard to this important cross-infection prevention measure. Please follow this webpage as it will updated frequently, as soon as more information becomes available.